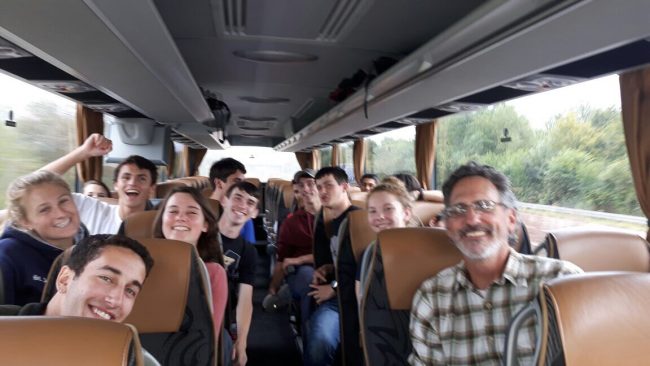 Today our student group from San Francisco arrived in Heidelberg.
They had a tour of their host school—the Englisches Institut—and despite being jet-lagged, a few of them managed a visit to the historic old town before meeting up with their host families.
Here they are on the bus from the airport, heading to the beginning of their three week adventure in Heidelberg!