Individual Immersion programs in Spain—summer Study Abroad for high school students
Indvidual Immersion program in Spain


---
When?
Anytime from July 1 – August 20
Arrivals should ideally be on a Saturday or Sunday
You choose the dates and length of stay
Fees?
Am I eligible?
You must be between the ages of 15 and 19
You must have completed a minimum of two years (or equivalent) of high school Spanish by June 2022
Exceptions possible based on individual circumstances
Unique ECI Individual Immersion in Spain
Our ability to offer a total and authentic immersion experience is what sets ECI apart from other Summer Study Abroad organizations.
No other program offers you this amazing opportunity. Your spoken Spanish and knowledge about Spanish culture is guaranteed to improve.
You will live with a volunteer Spanish family, carefully chosen for you by our experienced Host Family Coordinator. Host families usually have teenagers who are a similar age to you.
Your Host Family Coordinator will be on-hand throughout your experience. She will visit you in your host family home and also meet up with you during your stay to make sure all is going well.
One to six weeks of Spanish culture, Spanish family life and Spanish language. This is true language immersion.
Your Arrival in Spain
You will be met at the airport by your Host Family Coordinator and taken directly to your host family's home. During your journey to Granada your Host Family Coordinator will give you information about the local area and advice about living with a family.
Getting to know your family
All our families have teenagers of a similar age to you, and one of the goals for the Individual Immersion program is that you develop a strong bond with the children in the family, and even form the beginnings of a life-long friendship.
However, as this is an immersion experience with the entire family, we encourage you to also spend as much time as possible building a relationship and speaking Spanish with each family member, whether it be the grandmother or toddler in the family.
Living with a Spanish family
You will either have your own room or share with a host family sibling. You will speak only Spanish, and because this is an individual program there will be no activities with fellow native English speakers. You will simply fit in with the routine of your Spanish family. This is your genuine and unique opportunity to live the life of a Spanish teenager.
Your family may take you on local sightseeing excursions, including the highlights of Granada or to visit friends, or may simply spend a lot of quality time with you at home, going about their daily lives. Regardless, all of this is immensely valuable in helping you to improve your spoken Spanish and knowledge of Spanish culture.

Regular Check-ins
Your HF Coordinator will be on call 24/7 in case you have any issues or concerns. She will also check in with you regularly by phone to make sure you are settling in and comfortable in your family. She will arrange to meet up with you outside of the home in order for you to feel comfortable in discussing any issues or concerns you may have, however small.
This is sometimes done with other students who are in the program town at the same time as you, and many students feel it useful to meet up for this brief period to swop stories about their experience of the program so far.
Your program town of Granada
Granada is located in the south of Spain, in the Andalusia refion. It is a beautiful and historic city with a reputation for its medieval architecture and the world famous Alhambra. It also has elegant shops, fantastic food. Students really enjoy the warm hospitality, and the amazing vibrant youthful enegry of Granada's beautiful streets, home to numerous cafes and flamenco venues.
Spend your summer in Granada and improve your Spanish.
In their own words – Student testimonials
After total immersion in Spain, I feel very accustomed to Spain, and Spanish. I have a much better understanding of the specific language and customs of Southern Spain. I'm very glad I participated in the total immersion.
Molly 
---
I felt very welcomed by and involved by the host family. They made sure I was always a part of the group and was comfortable, fed, and relaxed. I got an understanding of Spain that I wouldn't have been able to get any other way.
Blythe
---
I studied abroad in Spain because I wanted my Spanish to improve and become more fluent and I feel like I have achieved this. It's a once in a lifetime experience. I met all of my host family's family and friends and did the same things the family would have done if I wasn't there.
Ilana 
---
I enjoyed my host family's willingness to teach me about their culture and the hospitality. I learned a lot about Spain and more of the language. I also made life-long friends. They introduced me to all their friends and family. They also took time to explain conversations I didn't understand.
Ema 
Need more information?
Many common questions, from travel and accommodation to host families and cultural differences are answered in our FAQs section.
Want to to talk to someone at ECI?
Ready to sign up?
Go to https://educulture.com/apply/ and select Spain Immersion 2021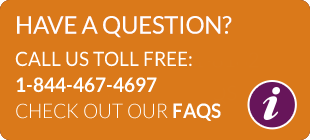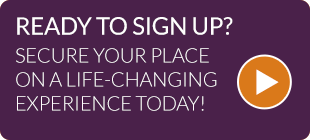 ---