Host Families needed in the US this  summer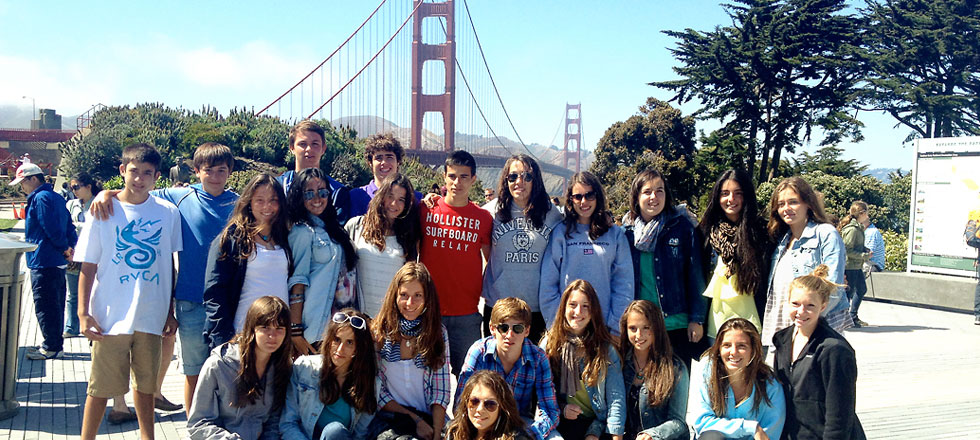 Host a student from Spain, France or Germany!
Why host?
Host Families have varied reasons for participating in this amazing cultural exchange opportunity. Some have traveled extensively, others simply love foreign language and culture, while others see the hosting experience as one that will expose their children to international people, ideas, and language.
Many of our families both send their kids abroad and host. Hosting and being hosted is an enriching opportunity for both student and family!
Our Host Families come from both the city and the suburbs and may be working, stay-at-home, or retired families.The majority have teenagers at home, but many have younger children or no children, and still make excellent hosts.
Programs
The Host Family experience lies at the heart of our Immersion programs. Hundreds of US families have participated  in our volunteer programs over the last nineteen years.
A Host Family and a student share their experiences

Full details
[expand title="Individual Immersion Programs"]
Our Individual Immersion programs offer students a chance to fully immerse themselves in American life. Their focus is to speak and learn entirely in English.
ECI Immersion students range in age from 15 to 18 years old and typically have already studied English for 3 to 8 years. They come from France, Spain, Germany, Austria. Immersion programs vary in length from 2 to 4 weeks, and sometimes longer.
Individual Immersion Host families are asked to include their student in their daily lives – learning about American life can be as simple as going to the grocery store! Our Host Families often take their students to see the sights of the San Francisco Bay Area, occasionally on short trips to destinations such as Napa or Lake Tahoe, and invite friends and family for dinners and get-togethers.
[/expand]
[expand title="High School Integration Programs"]
During a High School Integration group program, students spend nights and weekends with their Host Families. During the day they shadow at school or participate in a variety of activities and excursions planned in advance.
These students typically come for a maximum of two weeks in the spring. They come as a high school group, along with their class teachers. Students are typically 13 to 18 years of age and are usually from Austria.[/expand]
[expand title="How are students matched with families?"]
ECI staff work closely with students and families to ensure the best possible match. We look at the interests, language abilities, and personalities of our students, as well as the interests and preferences of our host families when matching.
Students fill out an application form in Europe, and send an introductory letter and photos to assist in the matching process. Our students are curious about American life and are focused on learning and connecting with their families.[/expand]
[expand title="Host Family FAQs"]
How long do families host students?
ECI Group and Individual Immersion program students normally live with their Host Families for the duration of their 2 to 4 week program. Occasionally, our students stay with two different Host Families, experiencing two different ways of life. We happily arrange the best situation for both our students and families, and have great flexibility.
How old are the students?
ECI's European students range in age between 14 and 18 years, though generally they are between 15 and 17.
Will my student speak English?
Yes. English skills vary of course, but all students that travel with ECI are required to have at least two years of language experience. We tend to find that our European students have between 3 and 8 years of English experience.
What do the students do when they are here?
ECI has both group and Individual Immersion program students. We encourage our host families to think about what type of student would be the best fit in their home.
Hosting an Immersion Program student
If you are a stay-at-home parent, self-employed, retired, or have a flexible schedule, you may be interested in hosting an Individual Immersion student. These students spend the day with you, accompanying you and your family during daily activities. Immersion students really want to experience what it is like to be a member of an American family and love to get involved in even the simplest activities, like grocery shopping, going on errands, or even attending school or summer school with your children. The latter would need prior approval by the school – ECI is happy to assist in such planning.
Are Host Families paid to host?
ECI's hosting program is a volunteer one. We have found that families who look to profit from hosting are not as likely to create the same supportive family environment for their host student. ECI has had tremendous success finding families like you who understand that hosting is an enriching opportunity for the whole family. Each year, hundreds of families participate in our volunteer program. But as a thank you to our host families we offer a large discount on our programs to Europe – a 10% discount on the program price.
What are my responsibilities as a Host Family?
First and foremost, families are asked to truly welcome their student into their homes and lives. You are providing a home away from home. Other than welcoming your host student, by becoming a host family you are agreeing to the following logistic responsibilities:
Providing a private bed, either in a private room or in a shared room with your child of the same gender.
Providing meals, including a bag lunch for group students.
For group students, providing or arranging transportation to / from your home to the designated meeting place each weekday.
What should I do with my Immersion student during their stay?
The sky's the limit! Any activity you would do with your family is a great chance for your student to learn and participate in American life. Nothing elaborate is required of you. Many students love having "down time" on the weekends to cook, see a movie, go swimming or take a bike ride. You may want to take your student shopping, for a hike, or on an excursion – Lake Tahoe, Yosemite, Monterey, Santa Cruz, and Muir Woods have all been host family favorites.
Students love seeing more of California, though such excursions are by no means necessary. ECI students know that when participating in such excursions, they are ultimately responsible for their own entrance fees or tickets, but we do ask that you let your student know of any costs in advance so that they are prepared. It's also a great idea to let ECI know of your thoughts regarding excursion plans* in advance, so we can place the best matched student with your family.
*Please note: if you do leave your home overnight with your student, you must inform ECI 24 hours in advance and provide a way to contact you.
What if my student gets sick or hurt?
All ECI students are fully insured for the duration of their stay in the U.S. Their insurance requires them to pay fees up front and bring home a receipt and statement of diagnosis for reimbursement. If the student has trouble with this, ECI will step in to help. Prior to the start of the trip, ECI will provide you with the student's Medical Authorization form, signed by his/her parents.
In case of a medical emergency, please take care of your host student in the same manner you would take care of your own child, and contact ECI as soon as possible for support. In case of a non-emergency, please contact ECI prior to obtaining medical treatment. You will receive emergency contact information for ECI prior to your student's arrival, and an ECI staff member is available 24 hours a day during the host stay.
What else do I need to know?
Of utmost importance in the household is the availability of a separate bed for your host student. He or she does not need a separate room, but a separate bed is mandatory. ECI has a limited number of Ikea beds available to lend, so please let us know if this is something you need.
How do I become a Host Family?
The first step toward becoming a host family is to either fill out our online hosting form or contact us at info [at] educulture [dot] com or call Siu on925-426-5483 or email siu [dot] eci [at] gmail [dot] com. Siu will contact you shortly, answer any questions you may have, and determine which program best fits your family.
After that, we'll set up an in-person meeting where an ECI staff member will familiarize you with logistics and you will fill out a more detailed application form. Throughout March, April and May for our summer programs, ECI staff works diligently to match students with families. Generally families receive students' details in late spring or early summer.
What happens next?
Once we match you with a student, we will contact you with the information, and forward the student's pictures and letter they have written to you. We are always flexible in this process, and happy to make adjustments as needed. When you are officially matched, we ask that you write an email to your student – students are always excited to learn about you prior to their arrival. Families hosting Group students will receive group arrival information, an invitation to a Host Family Welcome party, emergency contact information, and an itinerary for the program. Families hosting Individual Immersion students will receive individual arrival information, details about other Immersion students in the area, emergency contact information, and direct confirmation from ECI's Director of Individual Immersion.
Writing an email describing your community and family helps students envision their experience. Students (and their parents) love to see photos of your family, your pets, the bedroom where they will stay, etc.
There will be a Host Family Orientation Meeting for all families hosting a group program student shortly before the students' arrival. This meeting almost always takes place in the program town. The Local Leader and the Host Family Coordinator will conduct this meeting. At this meeting, you will receive the latest trip itinerary and student namelist. The final trip itinerary will be discussed, and you will have an opportunity to ask any questions about the trip and your imminent hosting experience. You may also sign up to participate in various activities and excursions that will take place during the program.
If you are hosting an Individual Immersion student, an ECI representative will contact you prior to the student's arrival to answer any final questions and discuss the details of the student's arrival and stay with you. Students will also receive orientation materials and cultural information before leaving their home country.
Do I pick up/drop off my student at the airport?
All ECI students arrive into San Francisco International airport (SFO), and ECI is responsible for their transportation from SFO to you. For group students, we arrange transportation for the group from SFO to a designated meeting place – usually a BART stop near your home. For Individual Immersion students, who have individualized travel plans, an ECI staff member meets each flight. However, many of our families prefer to meet and drop off their Immersion student.
Does hosting mean we send our child to study abroad?
ECI's programs differ from the old-school exchange student programs where families literally trade students. With us, some families only host and others only send their students abroad with us. However, because we are a locally-based community, many of our families both host and send their students! Additionally, ECI offers a 10% discount for host families on our outbound programs.[/expand]
[expand title="Added benefits of hosting"]
The many advantages of becoming an ECI Host Family
Host Families typically become the friends and extended family of our ECI students. As a token of our gratitude for your generous support of our students, we offer the following incentives to you and your family:
A 10% discount on program fees on an ECI Trip for your children*.
If your children need community service hours, hosting one of our students can be applied towards this community service requirement.
*Please take a look at our individual immersion Programs.[/expand]
[expand title="Host Family Testimonials"]
"We thoroughly enjoyed this experience. Our daughters bonded easily with our student and one is currently making plans to visit her in Spain later this year."
Todd Family
"We loved the experience and would like to do it again. ECI staff did a good job matching the student with our family. She felt like a second daughter to our family."
Brogdon Family
"All around exceptional experience. I think our student was especially well-suited to our family. The student seemed to enjoy the activities provided by ECI and had plenty to do."
Rydinski-Scheffl Family
"It was a wonderful experience and we wish we had done it sooner. Our student was a delight to have stay with us."
Enea Family
"Fabulous program! We are so glad we hosted. Guillaume was a wonderful guest. The program is excellent and we would love to host again."
Wraith Family
"This was a positive experience for all members of our family. Our children have an opportunity to go to Spain and learned about Spanish culture from our student."
Lipman Family
[/expand]
[expand title="Ready to host?"]
Alternatively, please complete our Hosting Enquiry Form

[/expand]
Share this page