How to best describe yourself to your European hosts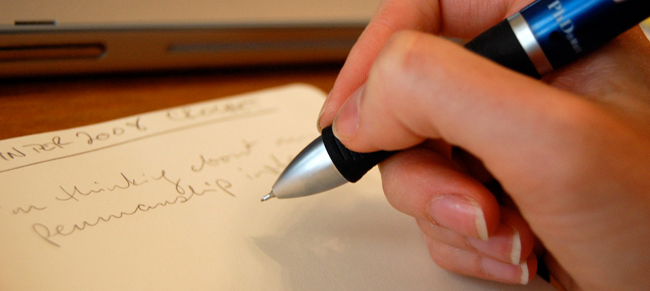 All of our study abroad students who will be living with a host family in Europe are required to write an introductory letter. It's an opportunity to share about yourself, and also provides us with helpful information that we use to match you with the family who is the best fit with you. Read on for tips on writing your letter in Spanish or French to your future immersion family. This letter gives your host family a glimpse into your world.

Start with the basics:
Tell your future immersion family the basic information about you – your name, age, where you live, and who your immediate family is. From there, you can describe your school, what you study, your favorite classes, and what you aspire to do following high school (college/travel etc). Talk about your hobbies, sports, and any of your favorite activities. If you cover all of the above, you should have a good start to your letter.
I feel weird writing all about me
Point blank, don't. The main reason you write this letter is so that your future immersion family can get to know you before you arrive. It is your introduction to them, their first impression of you, so make it a good one! Being honest and genuine in your letter can only add to your experience. Don't feel like you have to make yourself sound better or do "cooler" things that you normally do. They want to get to know the real you.
I'm out of ideas
Out of ideas? Never! You have a facebook page don't you? Take a minute and really look at what you have on your page. Your online profile is a great snapshot of who you are and what you like to do. Read over all of the info you are sharing with your friends, and turn some of that "About Me" section into your host family letter. You may just remember that your favorite book is "To Kill a Mockingbird" and your favorite downtime activity is crocheting while watching Desperate Housewives reruns.
I tried, and my letter looks too short!
This can be a common problem. You may feel that your vocabulary is too limited to fully describe yourself, or you just can't think of anything else to say. If your letter is only 4-6 sentences, it probably is too short. One good hint to make it longer is to take each sentence you have in your short letter and make that the topic sentence of a new paragraph. Elaborate on what you have already written and give more details. Finally, look at your letter again – have you left anything out? Did you mention your dog and how he is named after your favorite Harry Potter character? Make sure your future host family has enough information for a complete idea of who you are.
What are you excited about?
Take a few sentences and tell your future immersion family why you are excited about this adventure. Let them know the kinds of things you are looking forward to doing with them, if you are eager to try something new, or something special that you can't wait to experience. Tell them if you're willing to try new foods. ECI encourages students to travel with an open mind and an empty stomach, because the food can be an amazing part of your trip! Be honest and upfront about who you are. It will help make your experience the best it can be!
I felt very welcomed and involved by the host family. The family made sure I was always a part of the group and was comfortable, fed, and relaxed. I got an understanding of Spain that I wouldn't have been able to get any other way.
– Blythe Lewis, individual immersion program
Photo by Kim Werker