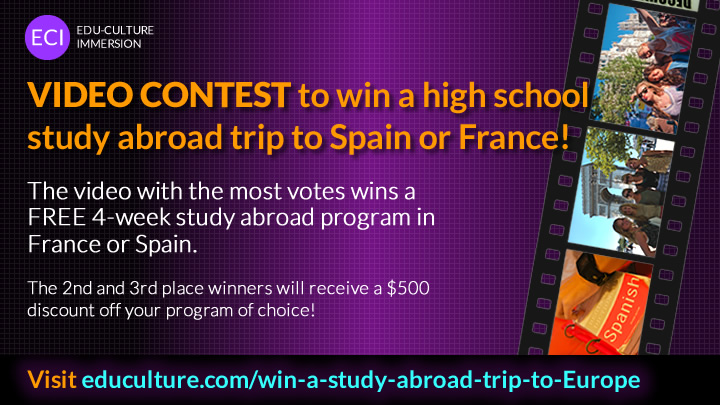 Enter now for your chance to win a FREE high school study abroad trip to Spain or France!
Create a video on the theme "My Hopes for a Study Abroad Program". Your video can focus on what you expect from a study abroad program or how you hope a study abroad experience may benefit your future.
Your video must be no longer than 3 minutes.
We encourage you to get creative in any way you wish. Use humor and have fun! For example, you may highlight how a program in France will lead to a lifetime love of French patisseries or a program in Spain may be a step towards becoming an Ambassador to Spain!
For more free Europe trip contest details, click here!
Buena Suerte/Bonne Chance!