Get multiple updates each week while the group is traveling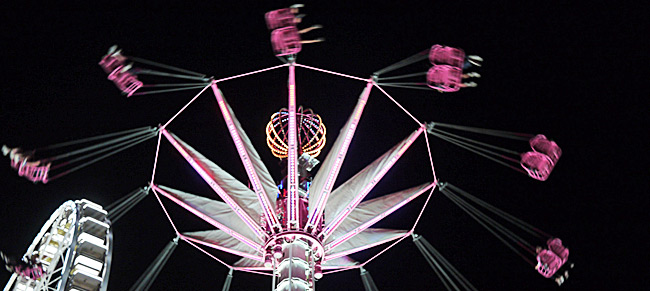 We understand that the prospect of having your child travel to a new country can be intimidating for parents. Especially if this is a family's first time having a child away for a month, the prospect can be intimidating. We've already addressed options to stay in touch in our previous blog on cell phones, but there's another way to stay connected while the group is abroad: our ECI trip blogs!

What is a trip blog?
Every ECI organized study abroad group will have its own blog, published here on the ECI website. These will be updated by the chaperone while the group is traveling around three times per week. Each chaperone will share stories about how the trip is going, quotes from the students, and recent photos of the fun they're having. It's a great way to stay current, especially if your child is having too much fun to remember to call home.
Can parents contribute to the blog?
Definitely! Not only is the blog a great way to see updates, but the chaperone will keep an eye on the comments that parents can post. You can pass along a message from home by adding a comment to a recent trip blog. Your child's chaperone will monitor the blog periodically, and will share your note. It's a two-way street of communication!
Can only parents see the blog?
No, the blog will be public on our website, so you're welcome to send the link to friends and family who want to know more about the study abroad experience. You can send the link to grandma & grandpa so they can see the trip transpire. You'll also be able to view the blogs from other current ECI trips to see the variety of enriching experiences the students have abroad.
How will I know if there is a new post?
Each trip will have its own website address, which parents and students will be sent a link to. You can bookmark the link, and returning will always bring the most current post to the top of the page. If you don't see anything new, expect to see an updated post in the next few days.
To receive an update each time a new blog is posted, you can subscribe to ECI's RSS feed. I personally recommend Google Reader, especially if you have a Gmail account already. If you need help setting this up, you can always e-mail me at: william@educulture.com
"We all felt this trip was beautifully handled. We'd be happy to recommend it to others. All pre-trip communications on your end were well organized, informative, timely and, once abroad, your blog was spectacularly photographed – a great benefit to the parents!"
Meg S, Parent