Que tal!?
Today Patricia gave us a very engaging seminar about the culture of Spain. She tested us on our knowledge about famous Spanish actors, geography, and slang! We really enjoyed learning some local lingo! 🙂
After dinner some of the girls joined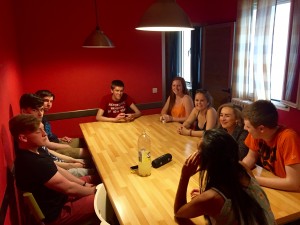 a group of Irish students (that are on a floor above us) in a fun game of cards. We learned that Raquele (this is Rachel's Spanish name), has quite a poker face!
After the card game we headed out to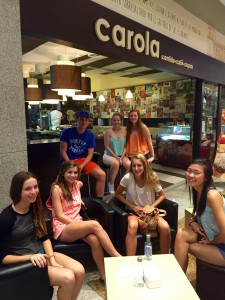 watch a very funny Spanish movie, Ahora o Nunca! It was quite an entertaining "RomCom"!
Tomorrow we are off to our bull fighting lessons!
Hasta luego,
Sarah y Patricia