Buenas Tardes!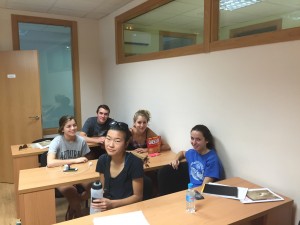 Today we were lucky to have a nice breeze and to be just a couple degrees cooler as compared to yesterday! After a quick breakfast we changed several students to be in a higher level class to keep them challenged and everyone welcomed and appreciate the change. After class we had our daily meeting and the students opted to try their own lunch in the city center. After that many of us took a quick nap before our salsa class!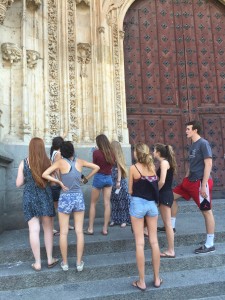 From here we went on a guided tour throughout Salamanca. The group quickly found the astronaut on the facade of the the new cathedral and the frog hidden in above one of the university doors! After finding the frog, legend has it that everyone will be successful in their university studies!
On our tour we also learned the tragic tale of Calixto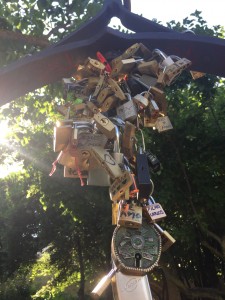 and Melibea while visiting their garden and visited several churches, a convent and the house of shells!
Salamanca is home to the oldest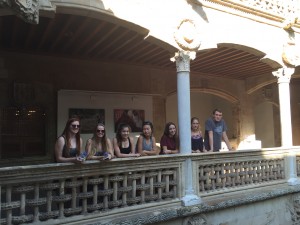 university in all of Spain, so there is a lot of history to absorb in this intellectual town,
also know as the "Golden City" because of the type of stone used for many of their buildings!
Tomorrow we look forward to a seminar on Spanish culture followed by a Spanish movie at the theaters!