Adios Madrid – Hola Salamanca!!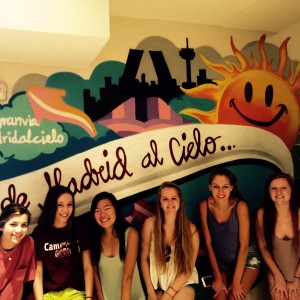 Today we said our goodbye's to Madrid by taking this "de Madrid al Cielo" picture.
Then we headed to Salamanca by bus. Once we got all checked into our colorful dorms, we had some time to settle in before having a home-made rice dish with the delicious Spanish sauce called 'Pisto'!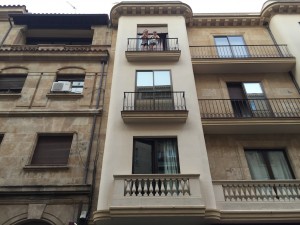 After dinner we took a leisurely stroll through the Plaza of Salamanca to point out places of interest (aka ice cream)! We continued on our walk to see some of the preliminary sights like the New Cathedral and San Esteban church and monastery.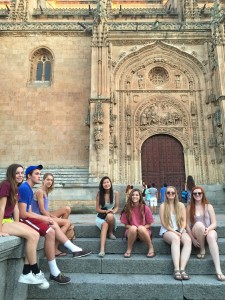 We tried to hold off on showing too many landmarks as we have some upcoming tours of the city! Finally, we all got tucked into our new rooms for a good night's rest before our first day of classes tomorrow!