Hola!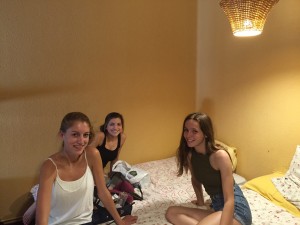 Today we started our Spanish classes at Mester! After our first set of classes we had our daily meeting to discuss some logistics and the schedule for the day! From here we went straight to lunch in our dorms where Carmen (la cocinera) made a delicious Tortilla Espanola and some pasta. We also did a quick room switch.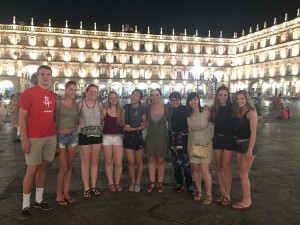 We escaped the heat with our siestas and met up again for dinner before heading out to the plaza to meet up with the language partners. Here the students were split up into three different groups to have a two hour walk and chat with these University students that live in Salamanca. You can already see their Spanish improving immensely!
We finished off the night with an attempt to pick up Ayars – success!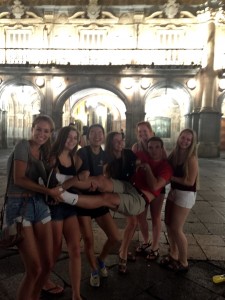 Now off to bed in preparation for our classes again tomorrow!
Sarah y Patricia