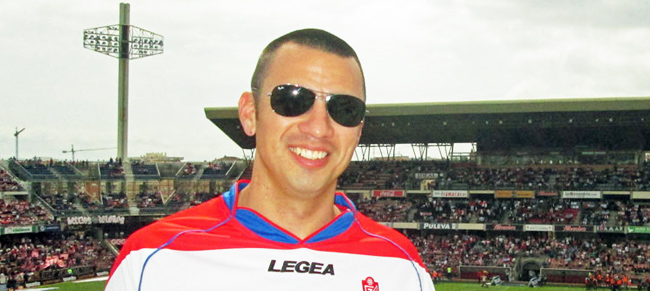 Hello ECI parents and travelers!
My name is Dave Whiteside and I'm from a small town south of San Francisco called Los Gatos. I studied at San Jose State University and upon finishing my degree there I promptly went to Granada, Spain to complete a four-month language and cultural immersion program. I fell in love with the city and Spanish culture and, after returning to California for 2 years (with a month-long stay in Antigua, Guatemala in between), I returned to the city as an English language assistant. I have just completed my third year here with plans of coming back in the fall for a fourth.

Excited for the culture, cuisine, and architecture of Spain
I am very excited to be a part of the ECI team this summer. One of my favorite things about living in Spain is sharing my experiences and the wonderful culture with other people. There is so much to enjoy. From the delicious Mediterranean cuisine to the unique mix of architectural styles throughout the country to the generosity and openness of the Spanish people, I think you will find yourself pleasantly amazed during your time here. If I can give you one piece of advice to help prepare yourself for the journey, it's to come with an open mind and allow yourself to become totally immersed in the culture and experience. As our departure date quickly approaches, please feel free to contact me at dt.whiteside@gmail.com with any questions.
Nos vemos pronto,
Dave Whiteside, US Chaperone, Southern Spain & Barcelona 2013