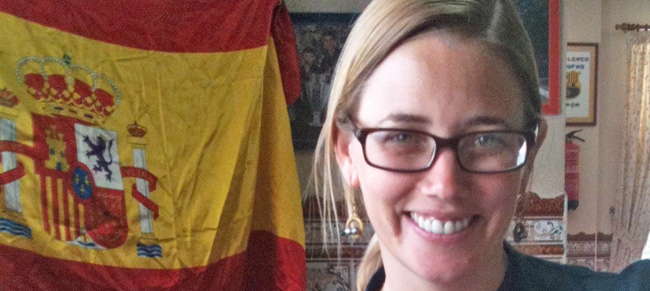 ¡Hola ECI parents and participants!
My name is Sarah Behm, and I can't wait to for our Salamanca adventure! I am from Novato, California and now live in San Francisco. During the school year I work with an organization called Community Matters and conduct youth empowerment trainings all across the United States, Puerto Rico, and Guam.

Experienced living and traveling in Spain
I have been going to Spain every summer since I lived there for two years from 2004 – 2006 while I received an M.B.A. in Madrid. I have also spent some time living in Mexico, Canada, and Australia. As you can see, I live to travel! And even more than travelling, I love to introduce people to the Spanish culture, language, and cuisine!
Get ready for my Spanish food challenges – you will be confident in understanding the difference between a tapa, pintxo and pincho by the end of our trip!
If you have any questions, feel free to contact me at sebehm@yahoo.com
Hasta pronto,
Sarah Behm, US Chaperone, Salamanca Program 2013