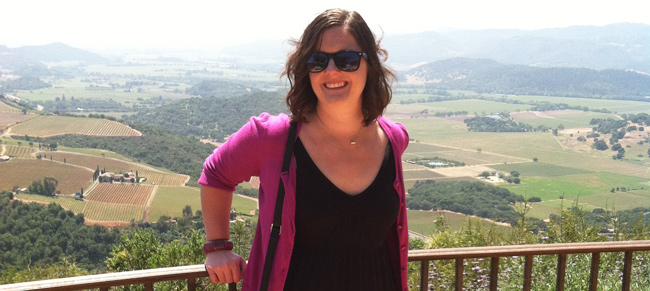 Bonjour ECI parents and students!
My name is Erin Simmeth and I am thrilled to be leading the ECI Nice trip this summer! I am originally from the East Coast but have called the San Francisco Bay Area home for almost ten years. I have taught French to students from grade four through the college level, and I currently teach at an online high school. This will be my second trip to France with ECI, and my sixth time traveling in France. You could say that I am addicted to all things French!

Falling in love with France
I'm not quite sure when exactly I fell in love with France and its culture, but I do know it was always my dream to travel and live in this wonderful country. I was lucky to spend a year living and teaching in Montpellier in the South of France, an experience which sealed my future as a French teacher and life-long francophile! I am so excited to share my love of France (and the South of France in particular) with you. I can't wait to get to know you and take off for the trip of a lifetime! Please feel free to contact me at erin.simmeth@gmail.com with any questions you may have or just to let me know a little bit about yourself!
A bientôt,
Erin Simmeth, US Chaperone, Nice 2013