Foods to try while studying abroad in France or Spain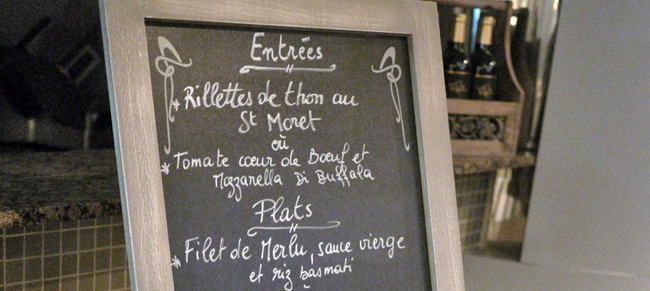 For most of the world, food is tantamount to culture. What people eat is unique to where the live, their history, their lives. As Americans, we hear stories of the bizarre and strange food that people in other countries eat – bugs and spiders in parts of Asia or haggis in Scotland. Experiencing the different foods that people eat can help you gain a new perspective on their culture and their lives. The foods listed in this blog are but a few of the many, many interesting foods you might encounter on your journey abroad. I encourage you to give them a try and decide for yourself.

French Onion Soup
Sure, this French classic is available in almost every restaurant stateside, but it just tastes different in France. It's probably the cheese. In the US, restaurants most likely use Swiss or mozzarella to achieve the cheesy top. In France, it's something all together different – Gruyère or Comté, to name two of the over 400 types of French Cheese. These cheeses impart a rich, nutty flavor to the soup and croutons. A must while in France. I bet your True Immersion family has a great recipe. YUM!
Escargot – Yup, Snails
French people enjoy snails. Not all French people, but a good portion of them. Escargot, as the French call them, are simply delicious. When done right, they should be tender and bathed in enough garlic-herb-butter to make you forget that you're eating a snail. Texture-wise, you could equate them to a mushroom. Taste-wise too. Rich and earthy. It's the garlic-herb butter that makes the dish. Dipping your bread in that yummy-goodness will help change your mind!
Crêpes
Crêpes are another food you can't miss while in France. Crêpes are a very thin, pancake like wrap that can be filled with almost anything, ranging from sweet to savory. Dessert crêpes (crêpes sucrées) can be filled any combination of fruit, Nutella, sugar, caramel or cream. Savory crêpes (crêpes salées) can be as simple as ham and cheese, or as extravagant as salmon and dill. Crêperie are found on nearly every corner in Paris, but trust me, you'll smell it before you see it!
Kebab
Ke-what?! Ke-bab. Like Shish-kebab. A dish with origins in the Middle East, Kebab, or Döner Kebab ('rotating Kebab' in Turkish) is popular all over Europe. Delicious meat – beef, lamb or chicken – roasted on a spit and then stuffed into a warm pita with veggies – onions, tomatoes and sometimes lettuce- and any variety of sauces you could imagine. Almost always accompanied by hot, crispy fries you can dip into that variety of sauces. Is your mouth watering yet? Mine is.
Tapas
Most Americans are familiar with the idea of tapas, small plates of food served in bars or cafes, but aren't really sure what kinds of food qualifies as tapas. The answer is everything! Tapas doesn't refer to a certain type of food, but rather how food is served. Tapas can range from sausage, pizza, couscous, seafood or even fries. It is common in Spain to go tapas tasting with friends in the evening – going from place to place sampling their tapas.
These foods and more are great ways to explore the new place you are visiting. If you're not sure which to try first, ask your Local Leader or Language Partner. The natives will know where the best of anything is! Remember, always travel with an open mind and an empty stomach!