Living with a host family in a different country during a summer study abroad program has many benefits to your higher education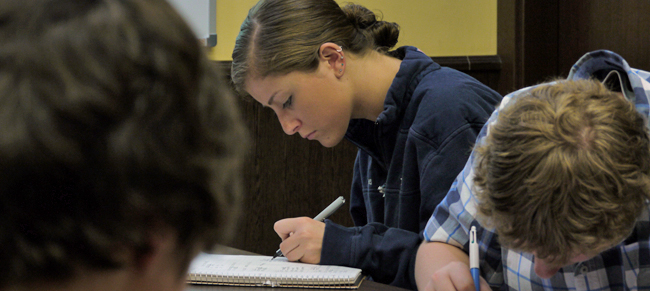 Study abroad strengthens your college application
In the ultra competitive realm of applying and getting accepted into a top tier university, your application needs to make you stand out among the other hundreds, if not thousands, of applicants. Spending 3-4 weeks studying abroad in France or Spain as a high school student will give you many unique experiences you can write about in your college application essays. It might be the factor that helps you get accepted into your first choice school.

Be clever incorporating your summer experiences into an interesting and catchy college application
Admission officers who read essays are always looking for the candidates who stand out based on their experiences, maturity, diversity, and potential to be an asset to the university student population. For example, a great topic would be: writing about how living with a Spanish family was a life-changing experience for you because during your daily meals, you learned so much about their views of the world that it inspired you to become a diplomat. And that Harvard's School of Government (or whatever school you are applying to) would be an excellent match.
Does this mean I can skip taking the SAT/ACT if I've taken part in a high school summer abroad program?
Unfortunately, no. But having the study abroad experience will definitely add an element to your application that many other high school students do not have. Of course it's still extremely important to maintain excellent grades, take as many AP classes as possible, participate in a variety of extracurricular activities at your high school, and do your best on standardized tests.
What are the benefits of signing up for the ECI university credit option?
There are many advantages. Here are a few:
You will receive a college transcript from ECI's partner US university.
The transcript verifies that you completed university level work while still in high school, showing colleges that you're a serious student.
The 3 semester units you earn via the university credit option can often be transferred into the university where you eventually attend, thus saving you some tuition.
The classes will definitely help you prepare for the AP French or Spanish exam if you're planning on taking it.
I highly recommend the ECI program. It's a real taste of French living away from tourism. The teachers were fantastic. Very understanding, very patient, and very knowledgeable. Our chaperones were very friendly, professional, and great to be around. They were eager to teach and help you get the most of your experience.
Anastasia Flores, France 2012