Two important signs we are reaching our Study Abroad goals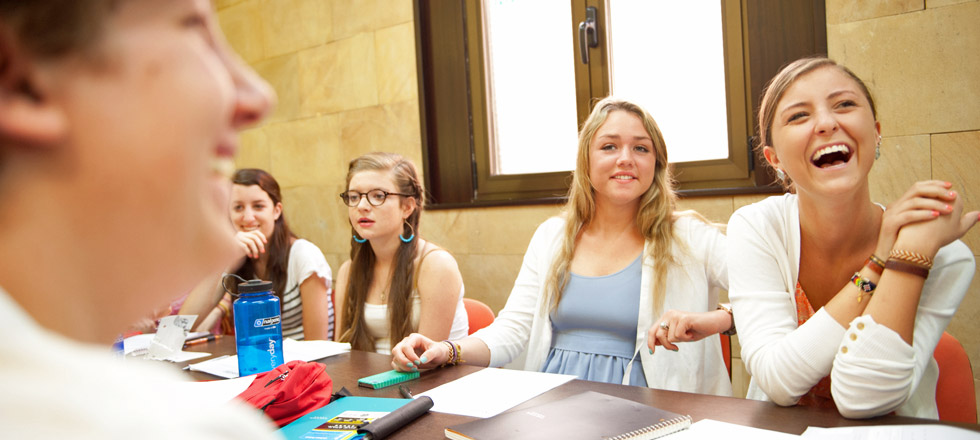 Since 1998, ECI has been committed to providing the highest standard of Study Abroad Programs. We are also obsessed with continual improvement and measuring our performance via feedback.

What are these goals?
Help students develop strong language and life skills
Ensure every student is genuinely immersed in a new culture
Provide a safe and secure environment at all times
Give students the opportunity to forge friendships that will last a lifetime
Deliver a fun, stimulating, life-changing adventure!
Feedback from parents & students confirms we consistently reach these goals
Parents rate highly our quality educational component
They are very happy with the classes and opportunity to earn University Credit we provide through our highly reputable language schools. They also value our hands-on approach to activities and excursions. Students become closely acquainted with the local culture through a range of cultural activities including cooking classes, dance workshops and sporting opportunities.
Our unique Immersion Week program works wonders!
Our students return to the US reporting markedly improved levels in language ability. Spending a whole week totally immersed in the life of a volunteer family as a temporary 'insider' is a once in a lifetime opportunity to truly understand the Spanish or French culture, develop independence, and make friends for life.
Parents and students tell us we provide a great local team
We spend a lot of time ensuring our chaperones and Local Leaders are fully qualified and equipped to fulfill the challenging and very important role of leading our trips. As a result we always hear what a great job they do of putting together and delivering a professional, safe and enjoyable Study Abroad program.
ECI students wholeheartedly recommend us!
Every year we have students on our trips who sign up solely on the recommendation of a friend. Our students return to the US with a great enthusiasm about our programs and praise for our Local Leaders. They have a genuine desire to pass on the message that ECI has provided them with a great Study Abroad experience.
We talked to students Kelly, Ian and Payton about their experience of ECI this summer in Salamanca. These students were in the middle of their ECI adventure and had not yet experienced our unique Immersion Week, but based on their experience so far they were very excited to share their thoughts and enthusiasm about the trip.
Most importantly, they were keen to recommend us to their friends.
Why would these students recommend ECI?
They learned about Spanish culture from within, absorbing and soaking up the atmosphere by simply hanging out with friends
They made new friends. Not just those on the ECI trip, but also students from other countries taking class at the same school
Having free time to explore and develop independence made them feel responsible yet unpressured
Being able to walk everywhere was a genuine buzz!