Looking for a teen study abroad program in France or Spain that offers an immersion experience?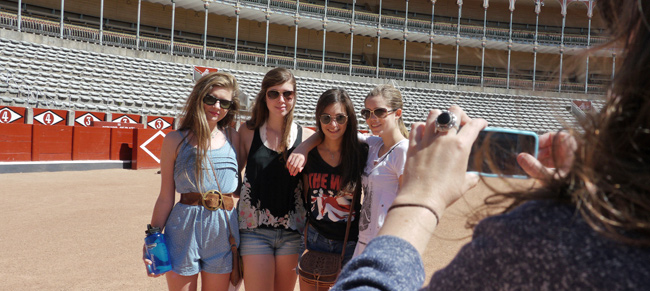 The term 'immersion' doesn't always describe the reality – so make sure to ask the right questions!
Immersion is a word that has been subject to over-use and as such has become somewhat diluted. Parents and students looking for a truly authentic language-learning experience must ask how accurately 'immersion' lives up to its promise:
Are the US chaperones instructed to speak only in the target language?
Will the program have at least one local leader, native to France or Spain?
Is there an opportunity to mix with local young people, even if just for a few activities?
Is there a component that offers the chance to live with a non-paid volunteer family?
Is there a time during the 'Homestay' when there are no organized daily activities, providing the ideal opportunity to speak only French or Spanish with the family?